More Information
P/N
CA-1K9-00F1WN-01
Series
Level 20
Model
Level 20 GT RGB Plus edition
CASE TYPE
Full Tower
Dimension (H x W x D)
580 x 294 x 592 mm
(22.9 x 11.6 x 23.3 inch)
NET WEIGHT
20.1 kg / 44.31 lb
SIDE PANEL
5mm Tempered Glass x 4 (Left & Right & Front & Top)
Color
Exterior & Interior : Black
MATERIAL
SPCC
COOLING SYSTEM
Front (intake) :
200 x 200 x 30 mm Riing Plus RGB fan
(500 - 1000rpm, 29.2dBA) x2
Rear (exhaust) :
140 x 140 x 25 mm Riing Plus RGB fan
(500 - 1400rpm, 28dBA)
Drive Bays
-Accessible
-Hidden

2.5" x 4 or 3.5" x 4 (HDD Rack)
2.5" x 4 or 3.5" x 2 (HDD Bracket)
2.5" x 2 or 3.5" x 1 (Without HDD Rack)
EXPANSION SLOTS
8
MOTHERBOARDS
6.7" x 6.7" (Mini ITX), 9.6" x 9.6" (Micro ATX), 12" x 9.6" (ATX), 12" x 13"(E-ATX)
I/O Port
USB 3.0 x 2, USB 2.0 x 2, HD Audio x 1, Type-C x 1
PSU
Standard PS2 PSU (optional)
FAN SUPPORT
Front:
3 x 120mm, 3 x 140mm, 2 x 200mm
Top:
3 x 120mm, 3 x 140mm, 2 x 200mm
Rear:
1 x 120mm, 1 x 140mm
Bottom:
2 x 120mm
RADIATOR SUPPORT
Front:
1 x 360mm, 1 x 420mm, 1 x 360mm(For 200mm fan)
Top:
1 x 360mm, 1 x 360mm(For 200mm fan)
Rear:
1 x 120mm, 1 x 140mm
Right:
1 x 360mm, 1 x 420mm (AIO: 1 x360mm, 1 x 280mm)
Bottom:
1 x 240mm
CLEARANCE
CPU cooler height limitation:
200mm
VGA length limitation:
310mm(With HDD Rack)
410mm(Without HDD Rack)
PSU length limitation:
220mm (Without Bottom Fan)
PROS

Superior Build Quality (Four 5mm Tempered Glass Panels/Two Feature Hinges And Locks)
Spacious Interior (410mm GPUs/200mm CPU Coolers/220mm PSU's)
Room For Up To 9 Fans
Room For Up To 3 Radiators (Effectively)
Room For Up To 11 2.5" And/or 7 3.5" And 1 2.5" Drives
Rotational PCI-E Bracket System
Removable Drive Cages
3 Vertical 2.5/3.5" Drive Trays
3 Pre-Installed Riing PLUS RGB Fans (Software Controlled)

<More>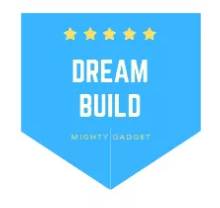 I have been reviewing 2 cases from Thermaltake at the same time, and both of them are comfortably the best cases I have had the pleasure to use.
With this, you get a traditional full tower design that offers every feature you could possibly want and more. Build quality is exceptional, and if you love tempered glass and RGB then this really is a dream case.
I can't think of anything that annoyed me during the build process, at first, I thought the PSU shroud was going to be awkward, but I just removed it temporarily.
For £300 there is not a lot of room for error, and thankfully Thermaltake has delivered an exceptional case for gamers with deep pockets.
<More>
PRO

Tolle Glasdicke
Sehr gute Türscharniere
Lüfter ein optisches und technisches Highlight
Umfangreiche Radiator-Installationsmöglichkeiten
Top Temperatur bei Test-Szenarium
Konnektivität umfangreich
Schnelle und einfache Montage/Demontage durch Freiraum
Genug Platz auf der Rückseite für Kabel und Zusatzgeräte

Durchdachte PSU-Shroud, auch nach dem Grafikkarteneinbau einfach zu entfernen
<More>
User Manual
File Name
Description
Size
Version
Release Date
Drivers & Software
File Name
Description
Size
Version
Release Date