Pacific W6 CPU Water Block (AMD Ryzen Threadripper TR4)
Software-controlled waterblock designed for AMD TR4 socket with a 16.8M colors LED ring, 0.2mm internal fin construction, anti-corrosive nickel plating.

Pacific W6 CPU Water Block (AMD Ryzen Threadripper TR4)
The copper based Pacific W6 CPU Water Block is custom designed for Socket TR4 of AMD Ryzen Threadripper CPUs. Pacific W6 CPU Water Block features 0.2mm micro-fin internal structure, anti-corrosive nickel plating and high-quality PMMA cover, as well as a built-in temperature sensor to deliver the real time CPU water block temperature for security. W6 is not only equipped with top-notch inner components but also has a gorgeous RGB appearance. The water block features 16.8 million colors LED supported by TT RGB Plus Software, Amazon Alexa Voice Service and Razer Synapse 3 (Razer Chroma). Pacific W6 CPU Water Block provides ultimate cooling performance while shines in 16.8 million RGB colors.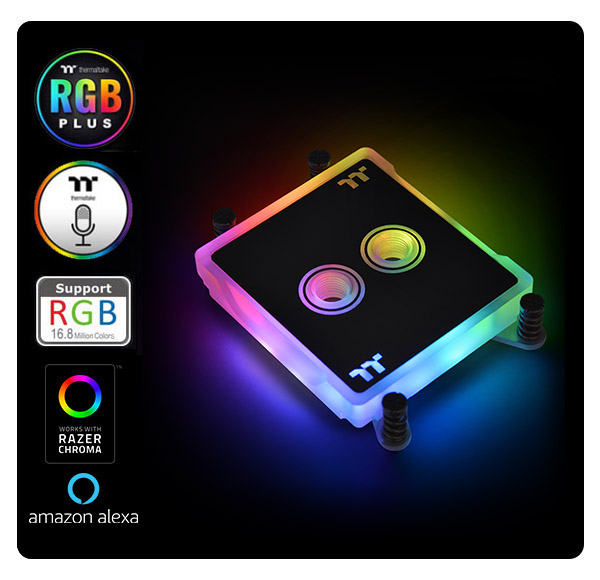 *The image is for reference only.
TT RGB PLUS
TT RGB PLUS Ecosystem is the intelligent lighting system for PCs that combines the most advanced addressable LED lighting with Thermaltake's patented TT RGB PLUS Software. TT RGB PLUS ecosystem provides nearly unlimited possibilities for playing with colors, synchronizing lights to games, music, CPU temperatures or other TT RGB PLUS products, including case fans, CPU/VGA waterblocks, AIO CPU coolers, PSUs, LED strips and peripherals. The patented software allows users to change the light modes, colors, speeds, brightness, fan speeds, and even supports AI voice control in iOS and Android devices.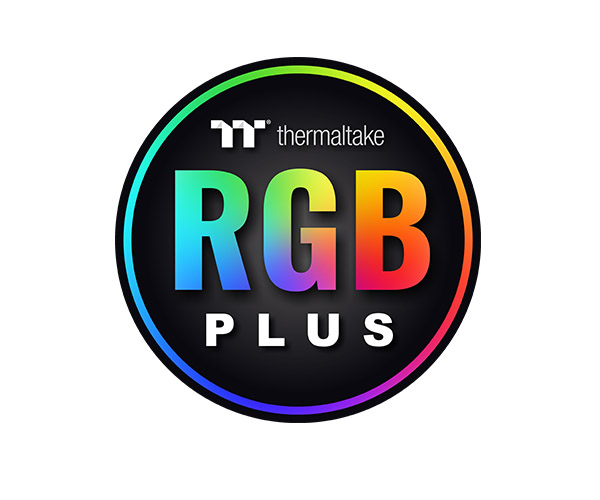 Digital Lighting Controller
The controller is designed with a DIP switch on the back. Hence, you can set a number for each controller easily. You can add up to 5 devices to one lighting controller and up to 16 controllers to the software. The controller and the coding guide are included in all packs.

*It is recommended to connect up to 3 controllers on one peripheral cable (Molex) only.
Anti-Corrosion Design with Mirror-Finished CU Base
Manufactured with Thermaltake's highest quality standards, the Pacific W6 CPU Water Block's specially machined copper base has an absolute mirror finish with anti-corrosive nickel plating that provides exceptional heat transfer and anti-corrosion protection for the most demanding use conditions.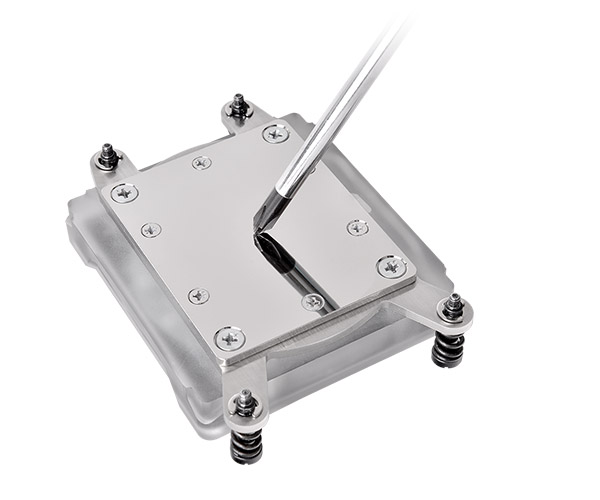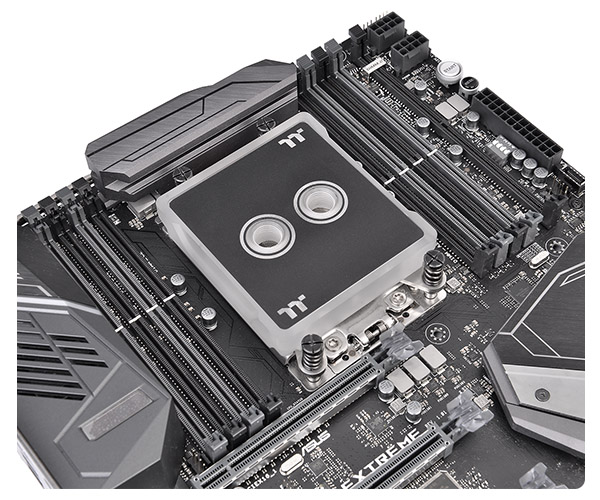 Built-in Water Temperature sensor
Pacific W6 CPU Water Block is equipped with a built-in water temperature sensor that detects the temperature of the coolant that flows through the CPU water block and shows the real-time data for users to easily see on the patented TT RGB Plus software.

>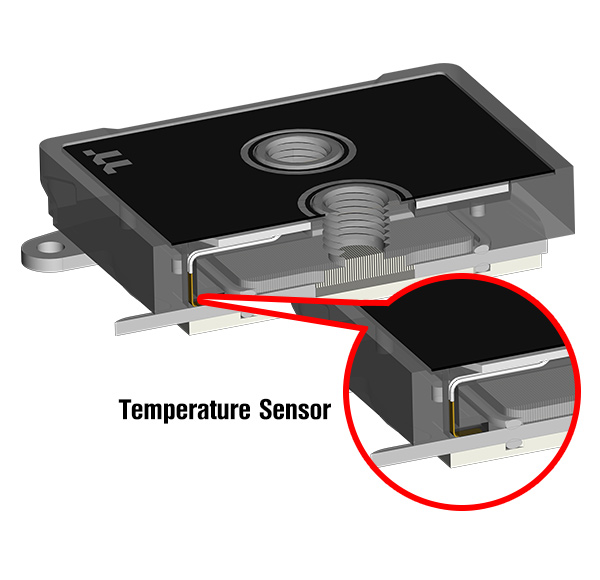 0.2 mm Micro-Channel Structure
Pacific W6 CPU Water Block features 0.2mm micro-channel fin structure for coolant clearance and heat dissipation.
No-Fuss Expansion
Designed to fit AMD TR4 socket, Pacific W6 CPU Water Block allows enthusiasts to build superior water-cooling systems from an aesthetic standpoint as well as incorporate modular chassis upgrades for the future.
More Information

| | |
| --- | --- |
| P/N | CL-W225-CU00SW-A |
| Dimension | 117 L * 85 W* 26.2 H mm |
| Weight | 400 g |
| Power Input | 2.4 W |
| Compatibility | AMD:TR4 (CPU Socket) |
| Connector | 4-Pin Molex |
| Rated Voltage | 5 V |
| Threads | G ¼" |
| Heatsink Material | Copper + PMMA |
User Manual
File Name
Description
Size
Version
Release Date
Drivers & Software
File Name
Description
Size
Version
Release Date