Thermlatake Luna 12 LED Green
The Thermaltake Luna 12 LED Green provides an efficient and quiet cooling solution inside the chassis. An anti-vibration mounting system strengthens stability during operation. Balanced seven-blade fan design ensures optimal airflow. Long-life sleeve bearings for silent operation guarantee ultra-low noise. Luna 12 LED series is available in four colors (green/red/white/blue) to add style to the chassis.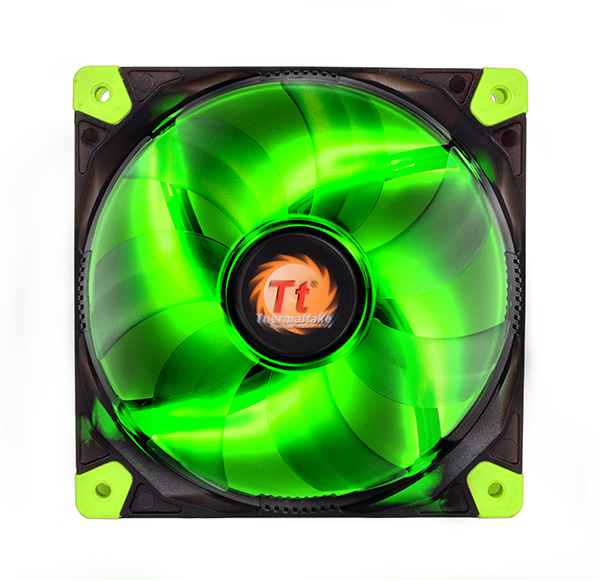 Anti-vibration Mounting System
In-mold injection anti-vibration rubber pads provide hassle-free usage for 80% protection coverage, including all four corners and the frame.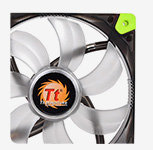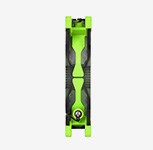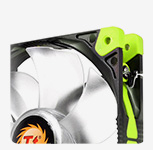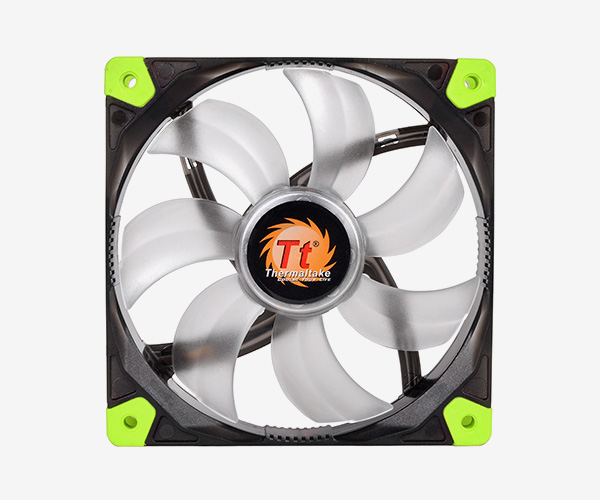 Higher Air Inflow, Less Noise
Enlarged fan frame opening enhances inflow with a fan speed of up to 1200 RPM. The fan delivers exceptional airflow at a low noise level of 20.7 dBA.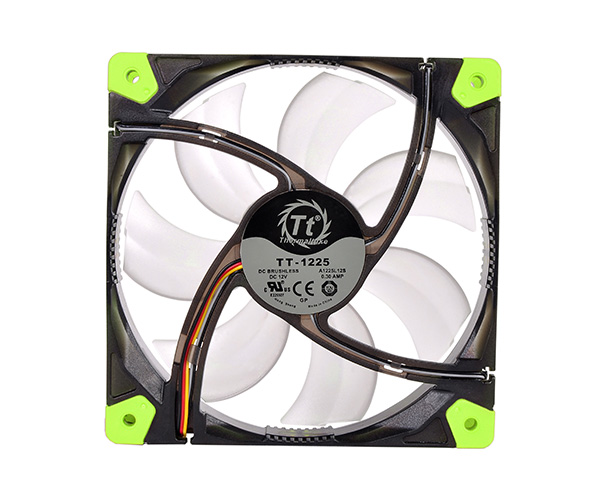 Unique Fan Blade Design
Double-curved 7 fan blades provide higher air pressure but generate less noise.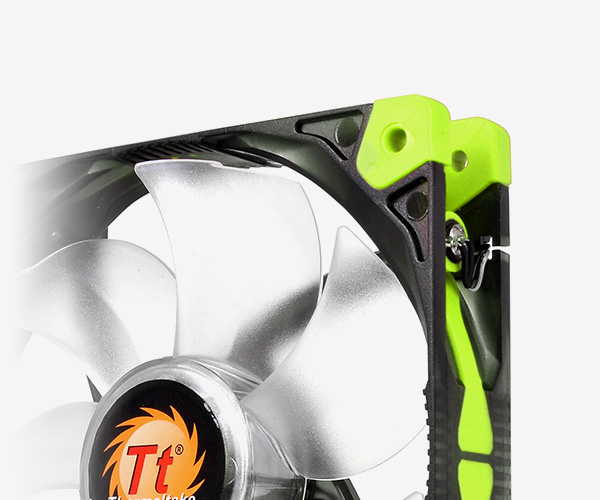 Hydraulic Bearing Offers Lower Noise and Longer Lifespan
Hydraulic bearing self lubricates with a high quality, friction reducing substance which lowers operating noise and improves efficiency. The seal cap prevents leakage of the lubricant improving on the lifespan of the unit.

4 Colors of Luminous LED
The Luna 12 LED series is available in four vivid colors: green, red, white, and blue. Embellish the chassis in your own way!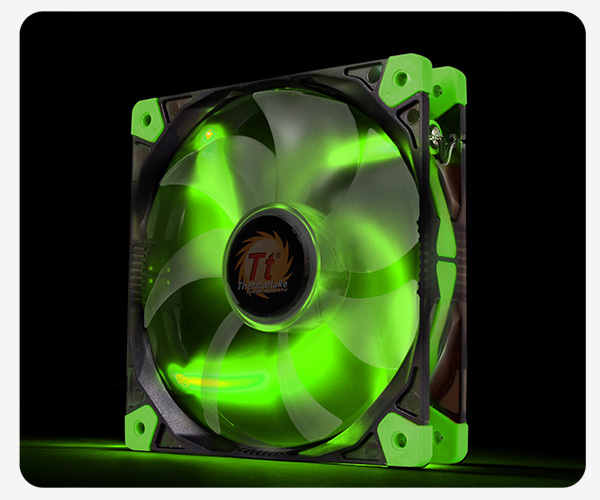 More Information

| | |
| --- | --- |
| P/N | CL-F009-PL12GR-A |
| Fan Dimension | 120 x 120 x 25 mm |
| Started Voltage | 9.0 V |
| Rated Current | 0.16 A |
| Rated Voltage | 12 V |
| Power Input | 1.92 W |
| Fan Speed | 1200 R.P.M |
| Max. Air Pressure | 1.32 mm-H2O |
| Max Air Flow | 50.44 CFM |
| NOISE LEVEL | 20.7 dB-A |
| Bearing Type | Hydraulic |
| Life Expectation | 40,000 hrs,25℃ |
| Connector | 3 PIN |
| Weight | 121.3 g |