Thermaltake Unveils the CTE Series and Matcha Green Products at COMPUTEX 2023
Stay Cool, Game On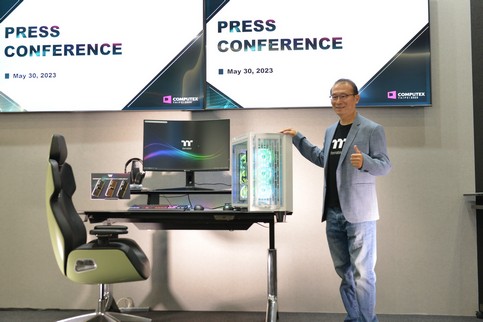 Taipei, Taiwan-May 30th, 2023
-
Thermaltake
, the leading PC DIY premium brand for Case, Power, Cooling, Gaming peripherals, and enthusiast Memory solutions, is excited to be back at COMPUTEX. Thermaltake Founder & CEO Kenny Lin unveiled the latest Gaming Station at the opening press conference: the CTE C700 Mid-Tower Snow Chassis, the SWAFAN EX RGB PC Cooling Fan, the TOUGHRAM XG RGB D5 7200 memory, ARGENT gaming peripherals, and the ARGENT E700 Real Leather Gaming Chair- Matcha Green Edition.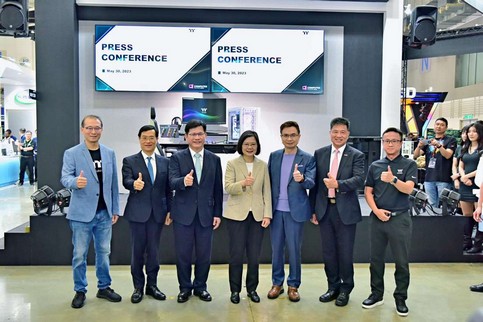 Thermaltake CEO & Founder Kenny Lin- Kickoffs with a Keynote
"This year marks Thermaltake's 24th year in the industry. Thermaltake started as a PC Cooling expert, and this year we have gone back to our roots- focusing on new thermal advancements. CTE stands for Centralized Thermal Efficiency, and its purpose is to provide high level thermal performance to critical components," said Thermaltake CEO & Founder Kenny Lin.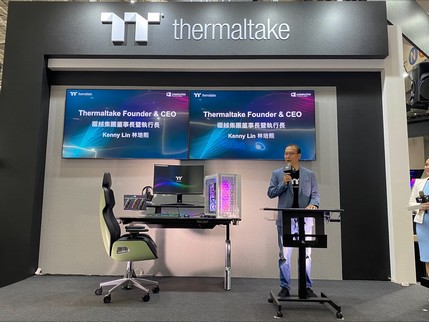 Thermaltake Introduces a New Color Option- Matcha Green
Thermaltake is ready to deliver the latest chassis, power, cooling, memory, and gaming solutions to PC DIY enthusiasts, modders, and gamers worldwide. At COMPUTEX 2023, Thermaltake is pleased to reveal a variety of
Matcha Green
products, including the Ceres 300 TG ARGB Mid Tower Chassis, The Tower 200 Mini Chassis, the TH280 V2 ARGB Sync All-In-One Liquid Cooler, the SWAFAN EX12/14, ARGENT E700 Real Leather Gaming Chair, etc., adding a fashionable color option to these lineups. The Thermaltake COMPUTEX 2023 Exhibition is from May 30
th
to June 2
nd
, so don't miss the chance to admire these beautiful matcha green products up close.
Product Highlights
❒
Ceres 300 TG ARGB Matcha Green Mid Tower Chassis
❒
The Tower 200 Matcha Green Mini Chassis
❒
TH280 V2 ARGB Sync All-In-One Liquid Cooler - Matcha Green Edition
❒
SWAFAN EX12/14 RGB PC Cooling Fan Matcha Green TT Premium Edition
❒
ARGENT E700 Real Leather Gaming Chair (Matcha Green) Design by Studio F. A. Porsche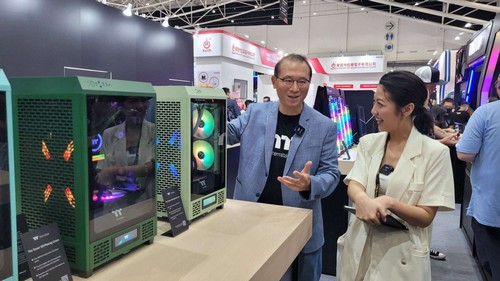 With the mission to "Deliver the perfect user experience", Thermaltake has been constantly launching new products to meet the demand for high-performing PCs for hardcore gaming, professional streaming, and video editing. Like Thermaltake's theme for COMPUTEX 2023, "Stay Cool, Game On," our products are born to be "cool". Be cool in the way of exceptional thermal performance; be cool in the way of a stylish appearance. Now Thermaltake releases chassis, coolers, and a gaming chair in a matcha green, elevating your setup to a new level. The colors are taken from nature and matcha, bringing you a sense of peace and comfort. Matcha green gear can not only show the aesthetic taste of gamers but also represent that gamers can calmly play each game to achieve the best gaming experience!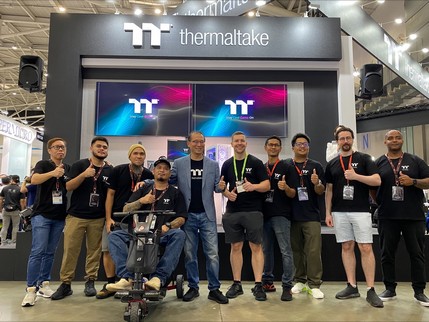 Come by Thermaltake's COMPUTEX booth(#M0120) to see the new matcha green series products. Utilize matcha green to create a unique and fashionable space for both work and play!
【Thermaltake at COMPUTEX 2023】
Exhibitor Period
❒
May 30
th
to June 2
nd
, 9:30 – 17:30 (GMT+8)
Venue
❒
Hall 1 #M0120 Nangang Exhibition Center Taipei, Taiwan
Event Info
❒
Thermaltake Facebook Page-
facebook.com/ThermaltakeInc
❒
Thermaltake Instagram Page-
instagram.com/thermaltake_global
❒
Event Microsite-
https://computex.thermaltake.com/2023/