Thermaltake NeonMaker software
now supports TOUGHRAM RGB Memory Series

Taipei, Taiwan-May 15th, 2020-Thermaltake, the leading PC DIY premium brand for Cooling, Gaming Gear, and Enthusiast Memory solutions, is now announcing more excellent news for those who want to try out the NeonMaker software on other Thermaltake products. Besides Riing Quad, Riing Trio, and Floe DX series products, Thermaltake aims to expand the fun of NeonMaker to other product lines; hence, NeonMaker software now supports the TOUGHRAM RGB Series! If users want to pair up their TOUGHRAM RGB Series lighting with cooling products, now is the time to do so. Users are able to personalize their lighting effects freely by utilizing the NeonMaker software, and users can also find out more information on the TOUGHRAM RGB Series products through AR technology by using our exclusive ARTT app. Other than that, users can also synchronize TOUGHRAM RGB Series products with the TT RGB Plus software to maximize the control of RGB effects.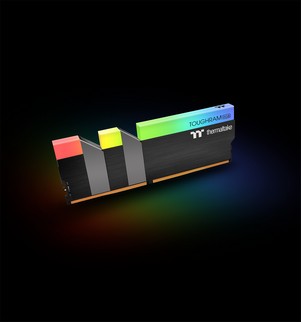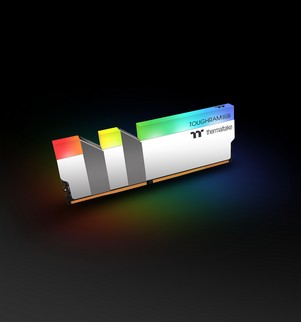 NeonMaker not only provides various default effects, but also lets users customize lighting colors, adjust effects via the timeline, and lighting directions using the software editor. It also allows users to personalize their lighting effects, granting access to further customizable lighting options. There's no need to wait, enjoy all RGB related features on the NeonMaker software by using TOUGHRAM RGB Series products.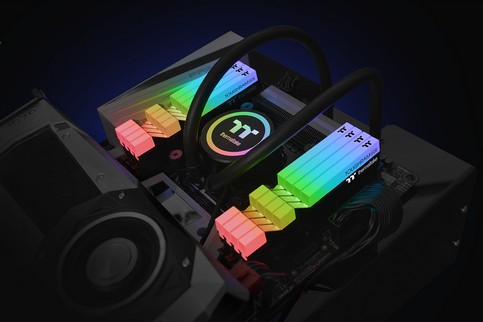 Features:
Thermaltake NeonMaker Lighting Software
NeonMaker is a new advanced editing software for RGB lighting customization. NeonMaker provides various stunning pre-set lighting effects but also allows users to edit their lighting effects, granting access to further customizable lighting options.

Patented TT RGB PLUS Software & App
Customize the lighting effects for Thermaltake RGB PLUS series products with the patented TT RGB PLUS Software and an exclusively designed mobile app.

Exclusive TOUGHRAM Software
The software can monitor real-time temperature, frequency, and performance via a simple interface with ease.

Thermaltake ARTT App
ARTT App allows users to demonstrate TT product details through AR technology.

SyncALL, Say "Hello TT" – Thermaltake AI Voice Control
Talking to the TT RGB PLUS App is a more relaxed and faster way to set up lightings for your systems. You can ask the AI to turn the lights on or off, switch lights modes, dim the lights, change light colors, or adjust lights speeds or fan speeds.

Works with Amazon Alexa
All Thermaltake TT RGB PLUS products support Amazon Alexa Voice Service, allowing you to control the lights by talking to the Alexa-enabled device. With the support of Amazon Alexa, TT RGB PLUS products also offer an additional visual cue for checking current weather conditions in your location or anywhere in the world. All you have to do is simply starting the sentence with "Alexa, tell Thermaltake," then the lighting color will correspond to the weather condition in the location.

TOUGHRAM RGB DDR4 Memory
Thermaltake TOUGHRAM RGB DDR4 Memory provides the ultimate gaming experience with speeds starting from 3000 MHz to 4400MHz 16GB (8GB x 2), and comes in both black and white designs. With astonishing RGB lighting effects, TOUGHRAM RGB Memory brings more wonders solely from gaming speeds.

Availability, Warranty, Compatibility, and Pricing
Thermaltake TOUGHRAM RGB Memory DDR4 Series speeds start from 3000MHz all the way to 4400MHz and are now available on ttpremium.com. Thermaltake TOUGHRAM RGB DDR4 Memory Series is backed by a limited lifetime warranty for the RAMs, and supported by the Thermaltake worldwide customer service and technical support network. For up-to-date pricing of the TOUGHRAM RGB DDR4 Memory Series, please refer to the Thermaltake website or contact your local Thermaltake sales or PR representative.

For more details on NeonMaker, please visit:
https://www.thermaltake.com/neonmaker

For more information about Thermaltake TOUGHRAM RGB DDR4 Memory Series, please visit:
Black
https://www.thermaltake.com/toughram-rgb-memoryddr4-3000mhz-16g-8g-x2.html
https://www.thermaltake.com/toughram-rgb-memoryddr4-3200mhz-16g-8g-x2.html
https://www.thermaltake.com/toughram-rgb-memoryddr4-3600mhz-16g-8g-x2.html
https://www.thermaltake.com/toughram-rgb-memoryddr4-4000mhz-16g-8g-x2.html
https://www.thermaltake.com/toughram-rgb-memoryddr4-4266mhz-16g-8g-x2.html
https://www.thermaltake.com/toughram-rgb-memoryddr4-4400mhz-16g-8g-x2.html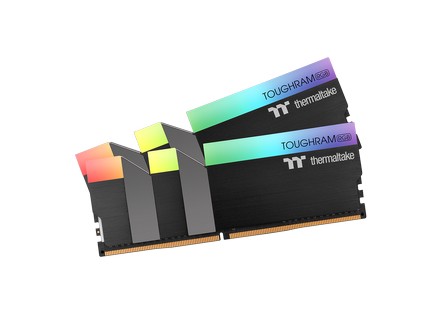 White
https://www.thermaltake.com/toughram-rgb-memory-ddr4-3200mhz-16gb-8gb-x-2-white.html
https://www.thermaltake.com/toughram-rgb-memory-ddr4-3600mhz-16gb-8gb-x-2-white.html
https://www.thermaltake.com/toughram-rgb-memory-ddr4-4000mhz-16gb-8gb-x-2-white.html
https://www.thermaltake.com/toughram-rgb-memory-ddr4-4266mhz-16gb-8gb-x-2-white.html
https://www.thermaltake.com/toughram-rgb-memory-ddr4-4400mhz-16gb-8gb-x-2-white.html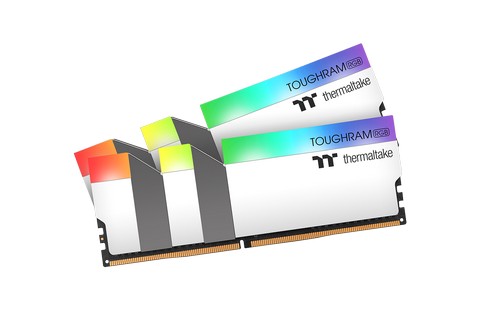 Where to Buy:
Black
TT Premium Global
3000MHZ–https://www.ttpremium.com/product/toughram-rgb-memory-ddr4-3000mhz-16gb/
3200MHZ–https://www.ttpremium.com/product/toughram-rgb-memory-ddr4-3200mhz-16gb/
3600MHZ–https://www.ttpremium.com/product/toughram-rgb-memory-ddr4-3600mhz-16gb/
4000MHZ–https://www.ttpremium.com/product/toughram-rgb-memory-ddr4-4000mhz-16gb/
4400MHZ–https://www.ttpremium.com/product/toughram-rgb-memory-ddr4-4400mhz-16gb/

TT Premium Asia
3000MHZ–https://asia.ttpremium.com/product/r009d408gx2-3000c16a/
3200MHZ–https://asia.ttpremium.com/product/r009d408gx2-3200c16a/
3600MHZ–https://asia.ttpremium.com/product/r009d408gx2-3600c18b/
4000MHZ–https://asia.ttpremium.com/product/r009d408gx2-4000c19a/
4400MHZ–https://asia.ttpremium.com/product/r009d408gx2-4400c19a/

TT Premium Australia
3000MHZ–https://ttpremium.com.au/product/r009d408gx2-3000c16a
3200MHZ–https://ttpremium.com.au/product/r009d408gx2-3200c16a
3600MHZ–https://ttpremium.com.au/product/r009d408gx2-3600c18a
4000MHZ–https://ttpremium.com.au/product/r009d408gx2-4000c19a/
4400MHZ–https://ttpremium.com.au/product/r009d408gx2-4400c19a/

TT Premium Europe
3000MHZ–https://ttpremium.eu/product/r009d408gx2-3000c16a
3200MHZ–https://ttpremium.eu/product/r009d408gx2-3200c16a
3600MHZ–https://ttpremium.eu/product/r009d408gx2-3600c18a
4000MHZ–https://ttpremium.eu/product/r009d408gx2-4000c19a/
4400MHZ–https://ttpremium.eu/product/r009d408gx2-4400c19a/

White
TT Premium Global
3200MHZ–https://www.ttpremium.com/product/toughram-rgb-memory-ddr4-3200mhz-16gb-white/
3600MHZ–https://www.ttpremium.com/product/toughram-rgb-memory-ddr4-3600mhz-16gb-white/
4000MHZ–https://www.ttpremium.com/product/r022d408gx2-4000c19a/
4400MHZ–https://www.ttpremium.com/product/r022d408gx2-4400c19a/

TT Premium Asia
3200MHZ–https://asia.ttpremium.com/product/r022d408gx2-3200c16a/
3600MHZ–https://asia.ttpremium.com/product/r022d408gx2-3600c18a/
4000–https://asia.ttpremium.com/product/r022d408gx2-4000c19a/
4400–https://asia.ttpremium.com/product/r022d408gx2-4400c19a/

TT Premium Australia
3200MHZ–https://ttpremium.com.au/product/r022d408gx2-3200c16a/
3600MHZ–https://ttpremium.com.au/product/r022d408gx2-3600c18a/
4000MHZ–https://ttpremium.com.au/product/r022d408gx2-4000c19a/
4400MHZ–https://ttpremium.com.au/product/r022d408gx2-4400c19a/

TT Premium Europe
3200MHZ–https://ttpremium.eu/product/r022d408gx2-3200c16a/
3600MHZ–https://ttpremium.eu/product/r022d408gx2-3600c18a/
4000MHZ–https://ttpremium.eu/product/r022d408gx2-4000c19a/
4400MHZ–https://ttpremium.eu/product/r022d408gx2-4400c19a/