SWAFAN GT12 PC Cooling Fan TT Premium Edition (Single Fan Pack)
The SWAFAN GT12 has three types of fan blades, the pre-installed high static pressure fan blade, the high airflow fan blade, and the reverse high airflow fan blade. With all the options in your hands, you can swap your fan blades to accommodate different PC-building scenarios.
3 Types of Detachable Fan Blades For You to SWAP
Home
High Static Pressure
High Air Flow
Reverse Air Flow
Don't turn your back ever again!
Unleash the power of your fans, let the front steal the show!
Click to Switch!
With SWAFAN GT

Without SWAFAN GT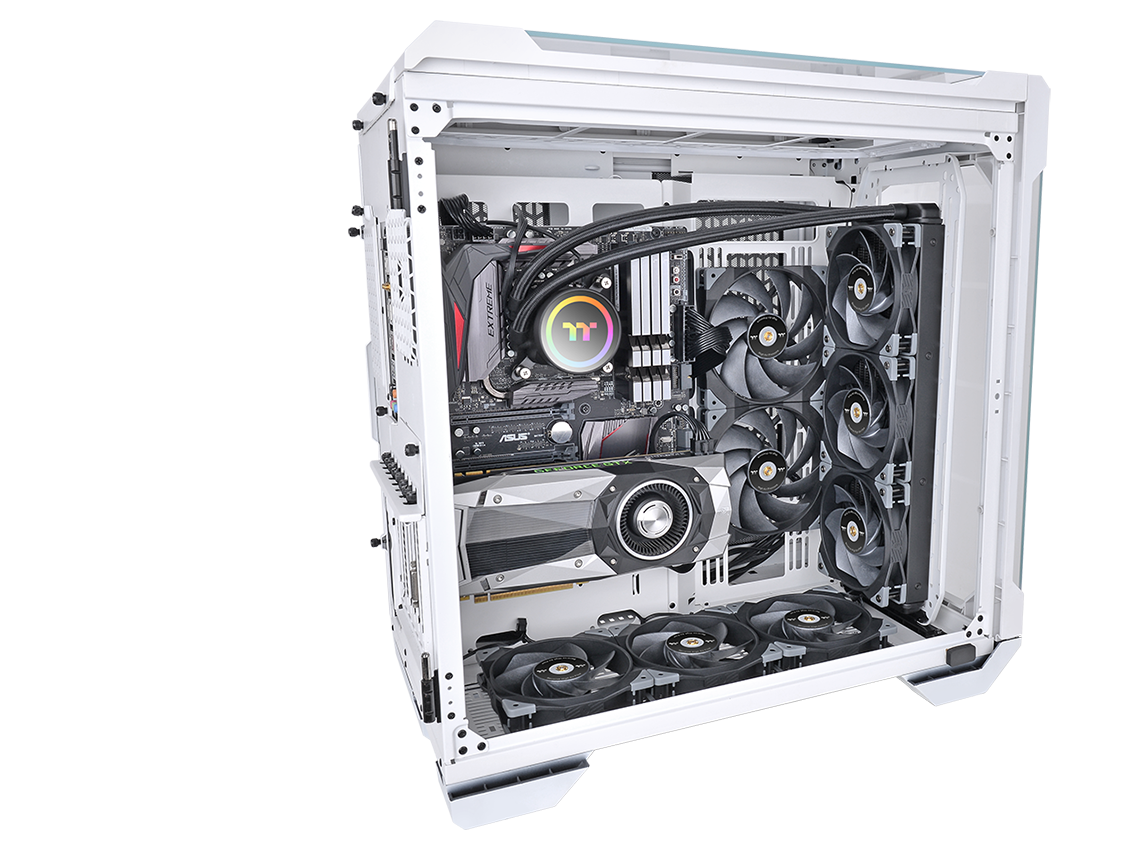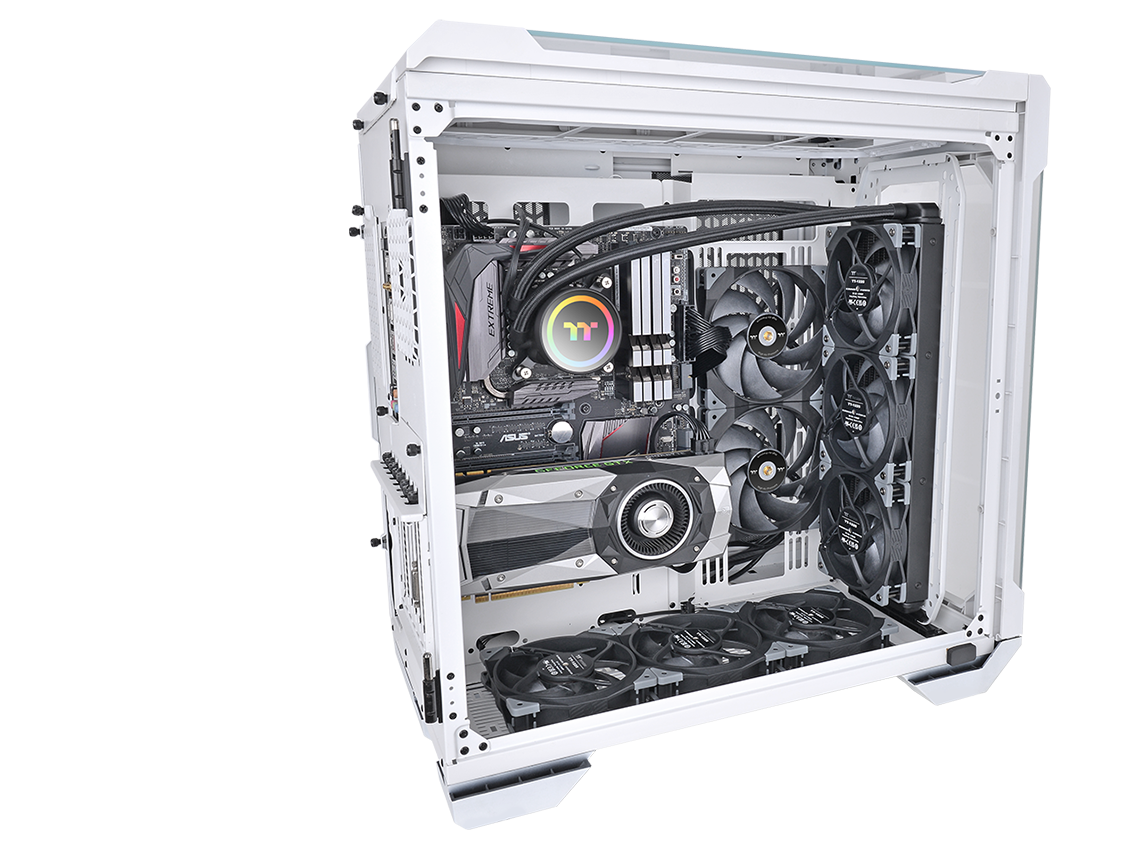 Less Cables, Less Mess
Incorporates the new cable-integrated daisy-chain design allows the fans to be directly connected, so it minimizes demands of 3-pin PWM ports on your motherboard and shortens the cable length between the fans. We've also included two 900mm cables for you to easily manage your cables while assembling your build.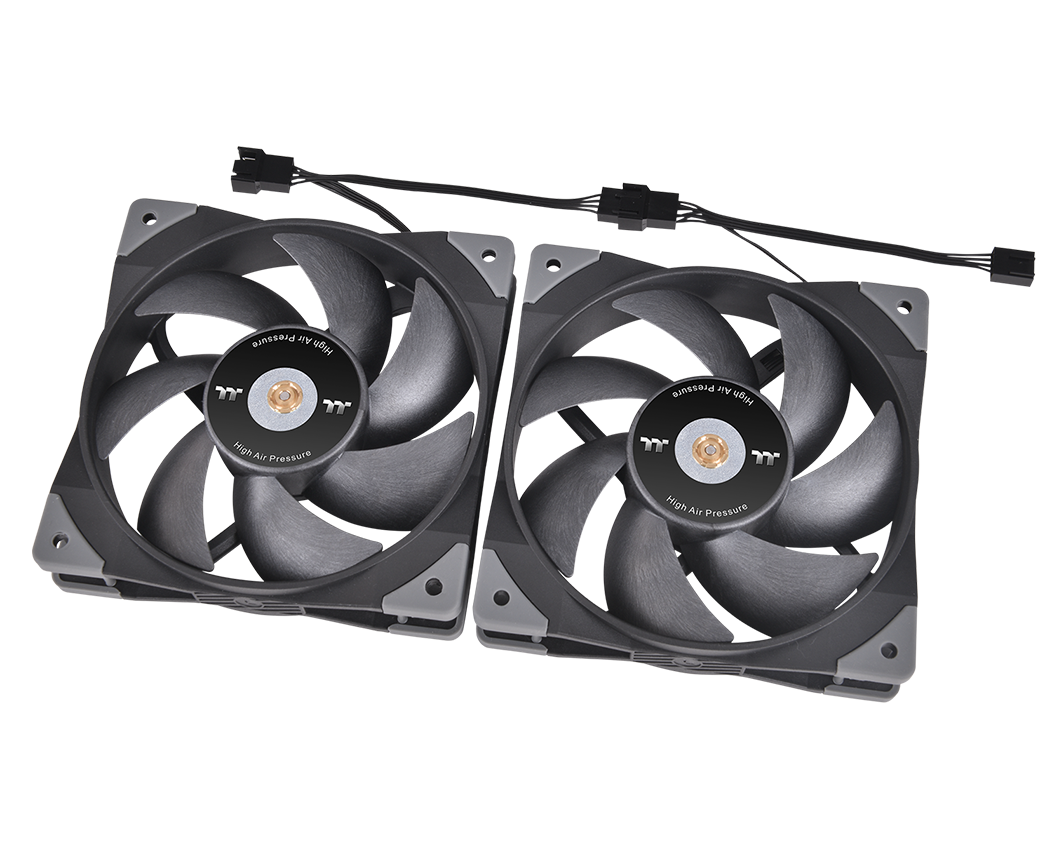 Cleaning Fans are now Easy and Fun!

Pop and insert, it is that easy.
If you want, you can even rinse the fan blades with water, just make sure you dry them thoroughly and apply bearing lubricant that is include in the package if needed.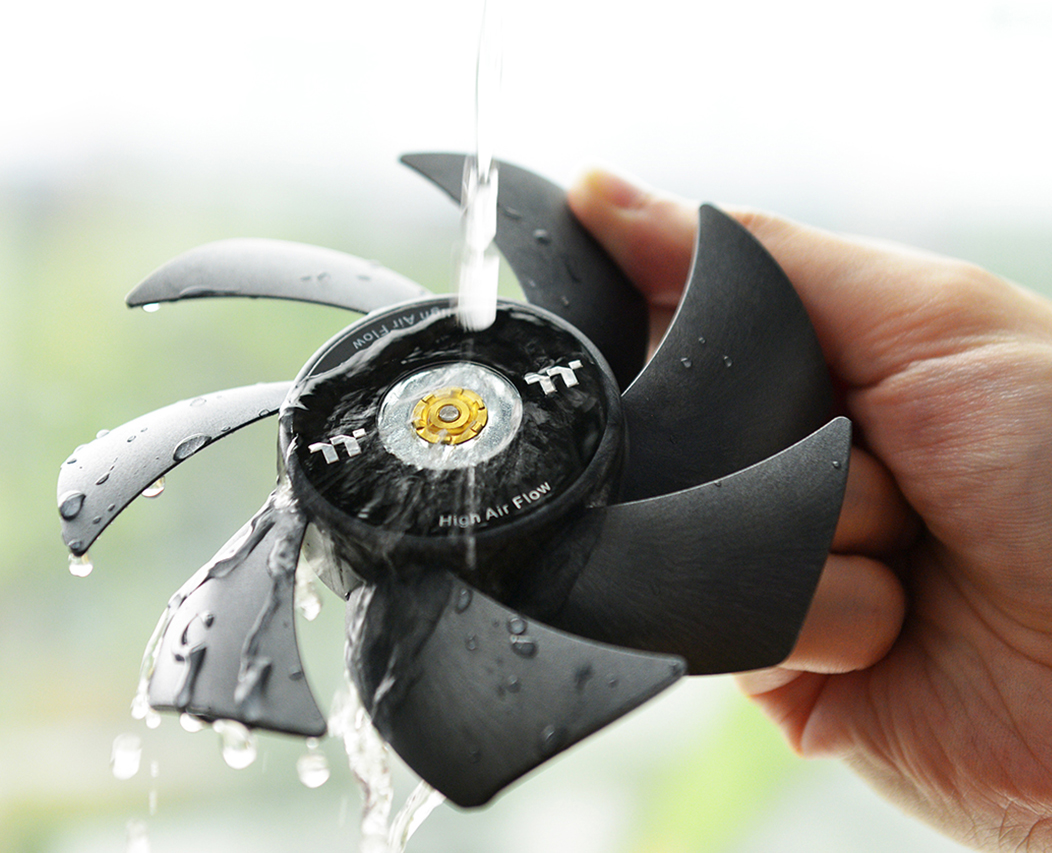 Anti-Vibration Mounting System
The anti-vibration rubber pad that can dampen the fan's vibration, allowing the fan to spin at higher levels without generating high noise levels. The rubber pads are designed to cover a large surface of all corners, maintaining low noise levels when in operation.