Thermaltake Urban S21 mid-tower chassis
Urban S21 mainstream mid-tower, one of the members of Thermaltake newest chassis series with simple and elegant aesthetic; designed for users who looks for everything but a flamboyantly appearance.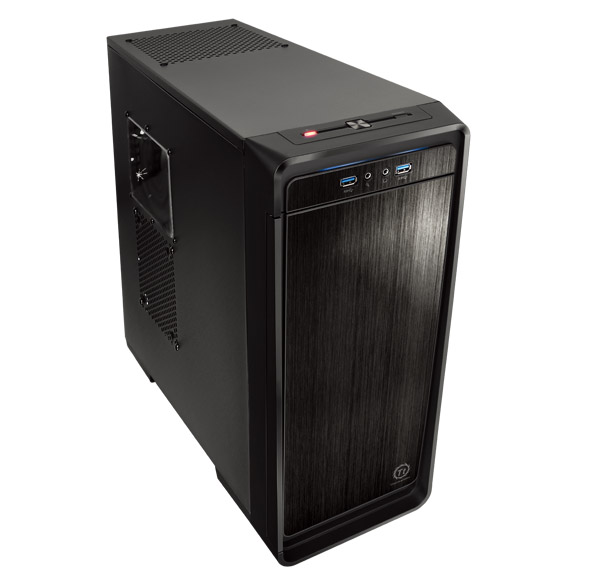 Simple Design
Using metal brushed front door panel to mask the extrusive drive devices, not only unify the appearance, but also provide a simple yet elegant aesthetic.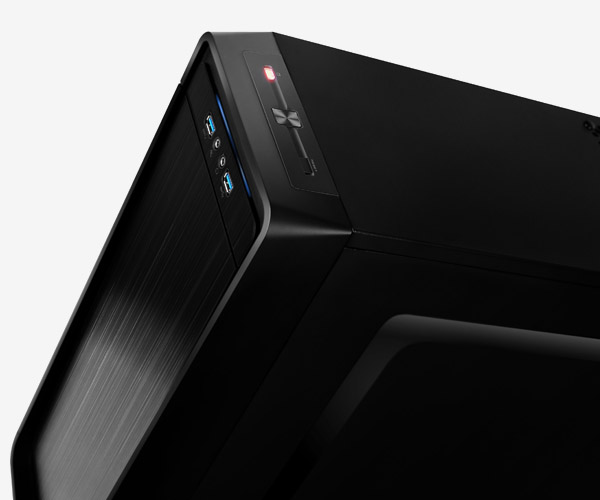 Handy I/O ports
The Front-top panel has implemented two of latest data transfer SuperSpeed USB 3.0 ports, a HD microphone and headset jacks, to grand direct access when needed.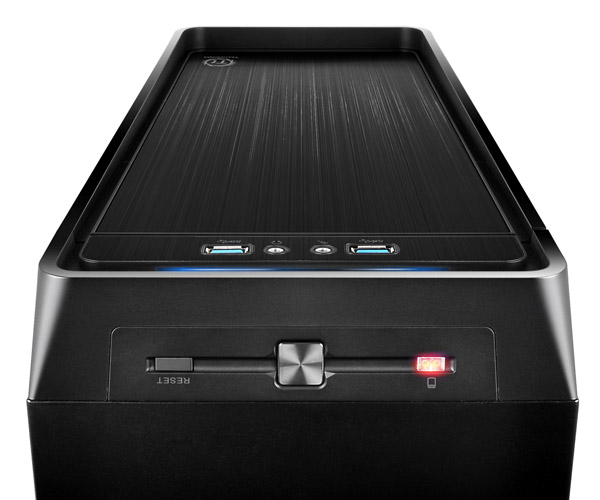 Ventilation Optimize
Preinstalled two 120mm fans to optimize system ventilation. Plus pre-mounted hole for more ventilation options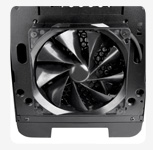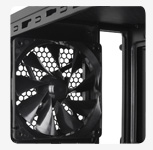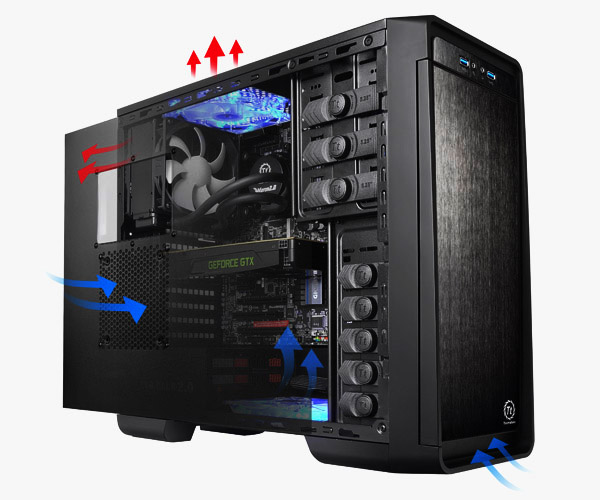 Tool-free Innovation
Innovative 5.25" & 3.5" tool-free drive bay design minumized the hassles of installing ODD and HDD devices.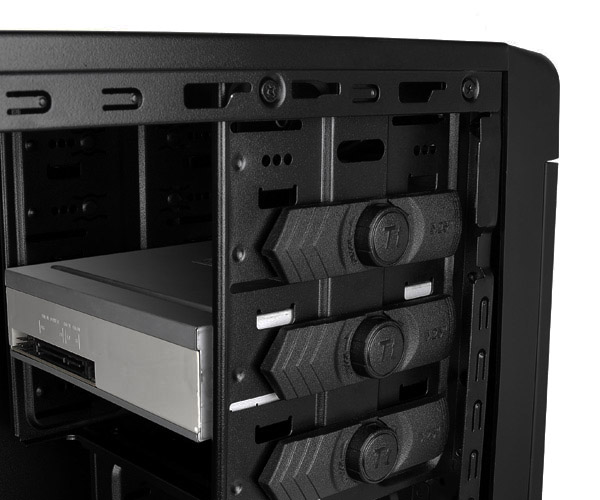 Convenient Support
Pre-mounting holes to support motherboards up to standard ATX and CPU cooler installation, extra long graphic card also supported as well as rubber grommeted holes for Advanced Cable Management and Liquid Cooling System.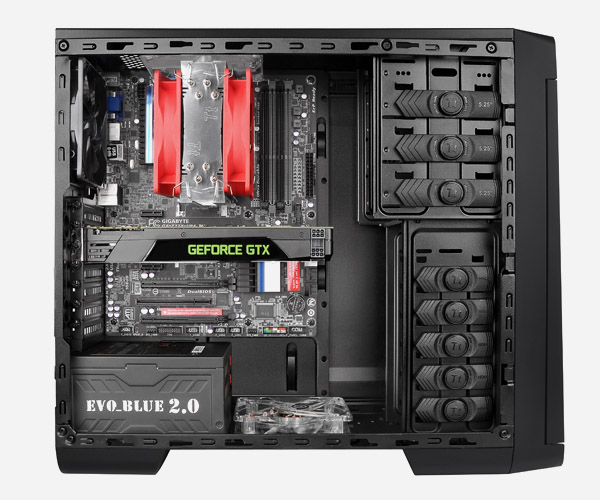 High-end Complete System on the go
Enables user to simply build up a complete high-end water cooling solution with 240mm radiator liquid cooling system and extra long graphic card supported to protect user's hardware and increase CPU's overclocking potential, most importantly delivers outstanding cooling efficiency in the entire case.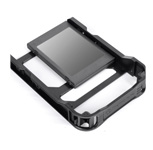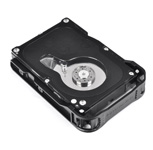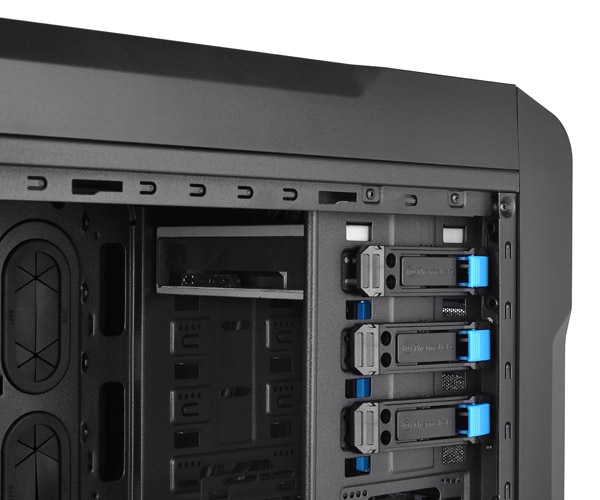 Stress-free Cable Management
Wide cable routing gap for easy cable management and hiding cables behind motherboard tray, to ensure smoothness for build and tinker (upgrade), reduce wiring tangled, as well as better airflow and dust management.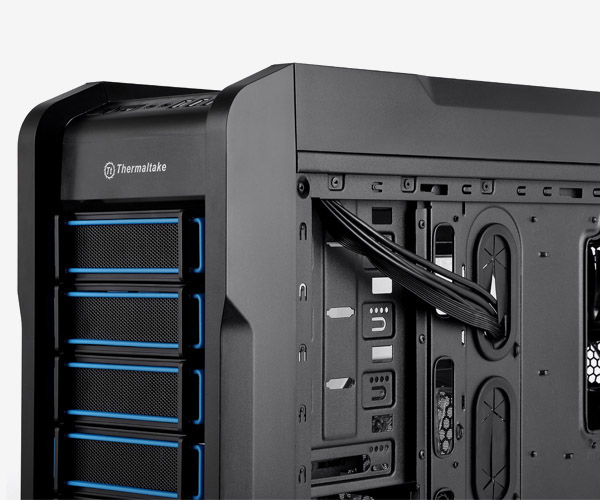 More Information
P/N
VP800A1W2N
Series
Others
CASE TYPE
Mid Tower

Dimension (H x W x D)
438 x 185 x 497 mm
(17.2 x 7.3 x 19.6 inch)

SIDE PANEL
Transparent Window

Color
Exterior & Interior : Black

MATERIAL
SECC

COOLING SYSTEM
Front (intake) :
120 x 120 x 25 mm Turbo fan (1000rpm,16dBA)
Rear (exhaust) :
120 x 120 x 25 mm Turbo fan (1000rpm,16dBA)
Top (exhaust) :(optional)
120 x 120 x 25 mm
Side (intake) : (optional)
120 x 120 x 25 mm
Bottom (intake) : (optional)
120 x 120 x 25 mm

Drive Bays
-Accessible
-Hidden
- Accessible : 3 x 5.25'', 1 x 3.5''
- Hidden : 5 x 3.5'' , 1 x 2.5''


EXPANSION SLOTS
7

MOTHERBOARDS
9.6" x 9.6" (Micro ATX), 12" x 9.6" (ATX)

LCS Upgradable
Supports 1/2"、3/8"、1/4" water tube


I/O Port
USB 3.0 x 2, HD Audio x 1

PSU
Standard PS2 PSU (optional)

RADIATOR SUPPORT
Top: 1 x 120mm

Other
CPU cooler height limitation: 155mm
VGA length limitation: 320mm

Thermaltake's new approach with the Urban series is sure to gather plenty of attention. The S21 is a good entry level case for those on a tight budget. S21 just attains our Silver award and we look forward to seeing more of the Urban series.
Pros
+ Simplistic design
+ Affordable
+ Tool-free installation
+ Low-noise fans
<More>
Yes, the Urban S21 is a refined case but if is still capable of servicing those that are looking for a modest gaming rig. There is plenty of room for multiple long video cards and plenty of space for a decent amount of mechanical storage devices and we know many gamers and enthusiasts are into water-cooling. With the S21, you can take advantage of the many 120mm mountable all-in-one coolers like the Thermaltake Water 2.0 Performer and Pro. Not into water? Well, there is plenty of width in the case to support some large air-coolers like the Thermaltake Frio series.
<More>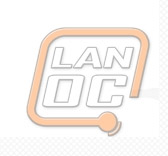 "The Urban S21 from Thermaltake is a mid-tower value offering enhanced by certain additions and marred by others. The front panel is simply designed with no frills and component installation is refreshingly easy and hassle free. Components feel secured in place the tool-free twist locking mechanisms make drive installation a breeze. The management clips are something new and a feature I would welcome in more cases as well as the dual USB 3.0 front panel."
"Thermaltake is known for its quality case designs and some of that pedigree is shown in the Urban S21."
<More>